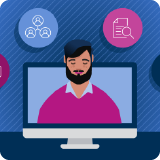 Discover advanced functions of My EBSCOhost® folders
Thursday | April 8 | 10:00 a.m. CEST* (11:00
EEST**) – 30 minutes
In this micro webinar we will demonstrate how the My EBSCOhost folder, available on the EBSCOhost platform or EDS, can help you better organize your research. Learn how you can export selected database content or share with others.
*Central European Summer Time: Bosna & Herzegovina, Croatia, Hungary, Macedonia, Montenegro, Serbia, Slovenia

*Eastern European Summer Time: Bulgaria, Cyprus, Greece, Romania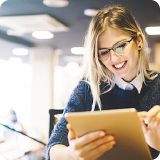 How to improve your research with full text database Sociology Source™ Ultimate
Wednesday | April 14 | 9:00 CEST (10:00 EEST) – 45 minutes
This webinar is designed for students, researchers and librarians who would like to learn more about an essential source for information about social behaviour and interaction. We will demonstrate different search strategies, how to browse in publications or how to cite, download and export the articles.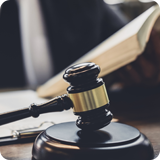 Is your research dedicated to the discipline of law? Learn more about Legal Source™
Wednesday | April 21 | 9:00 CEST (10:00 EEST) – 45 minutes
This webinar is designed for all who are interested in legal research – attorneys, educators, business people, law librarians and students of law. After this session you will know how to conduct a search in this database, how to work with articles or set up alerts.