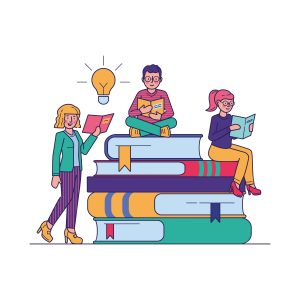 Webinars for Students and Faculty
How to Use the Library Catalogue
For students: Friday, October 20th, 2023, at 11:30 am
For academics: Monday, October 23rd, 2023, at 4:00 pm
How to Use our Platform, OpenAthens
For students: Friday, October 27th, 2023, at 11:30 am
For academics: Friday, November 3rd, 2023, at 11:30 pm
How to Compose Bibliographic References and Citations, providing a comprehensive update on Mendeley and other bibliographic software
For students: Monday, November 13th, 2023, at 4:00 pm
For academics: Friday, November 17th, 2023, at 11:30 am
How to Search, Browse, and Retrieve Peer-reviewed Open Access Materials
For students: Monday, November 27th, 2023, at 4:00 pm
For academics: Thursday, November 30th, 2023, at 4:00 pm
Information about Copyrights and Creative Commons
For students: Friday, December 8th, 2023, at 11:30 am
For academics: Thursday, December 14th, 2023, at 4:00 pm
Registration Form for EUC students:  https://forms.office.com/e/Ki4GeG9NQk
Registration form for EUC Faculty and Administration: https://forms.office.com/e/xnG9swyBk2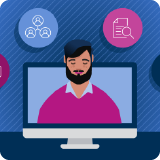 NEW DATABASE: JSTOR
JSTOR provides access to more than 12 million academic journal articles, books, and primary sources in 75 disciplines. EUC library provides access to a number of collections. More specifically access is provided for the Art and Sciences collections I, II, III, IV, VII, VIII, XI, XIII and the Sustainability collection. The collections cover Archaeology, Art and Art History, Business, Classical Studies, Economics, Education, Film Studies, History, Humanities, Language and Literature, Law, Music, Philosophy, Political Science, Psychology, Religion, Social Sciences, and Sociology. (Access from January 2022)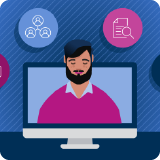 NEW DATABASE: UpToDate
Are you a medical student?
UpToDate Anywhere gives you access to evidence-based clinical content when and where you need it. Follow our guides page on how to register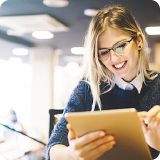 Studying Law? Join Qualex(GR)
Η Qualex διαθέτει προηγμένες λειτουργίες που αναβαθμίζουν την εμπειρία του χρήστη και διευκολύνουν την έρευνα και την πλοήγηση. Ταυτόχρονα η διασύνδεση νομοθεσίας και νομολογίας με την αρθρογραφία και τη βιβλιογραφία προσφέρουν νέες δυνατότητες έρευνας και τεκμηρίωσης τόσο στους νομικούς της πράξης, όσο και στους θεωρητικούς του δικαίου.
Contact Library@euc.ac.cy for credentials.